Growing Microorganisms
Microorganisms are organisms that are too small to be seen with the naked eye. In other words, they are organisms that you need a microscope to see. This includes bacteria, most other unicellular organisms and some small multicellular organisms.
Bacteria and other microorganisms can be grown in laboratories. A group of microorganisms being grown in a laboratory is called a culture. Cultures of microorganisms can be used in experiments.
This page will mainly focus on growing cultures of bacteria. However, many of the principles and techniques described here also apply to other microorganisms.
Bacteria can be grown in a nutrient broth solution or on an agar gel plate
In order to grow bacteria in a laboratory, you need to provide them with somewhere to live and you need to give them the nutrients that they need for growth. There are two main ways of doing this.
The first method is to grow the bacteria in a nutrient broth solution. A nutrient broth solution is a solution made by dissolving nutrients in water. The bacteria grow and divide in the solution, and form clusters of bacterial cells which are spread throughout the liquid.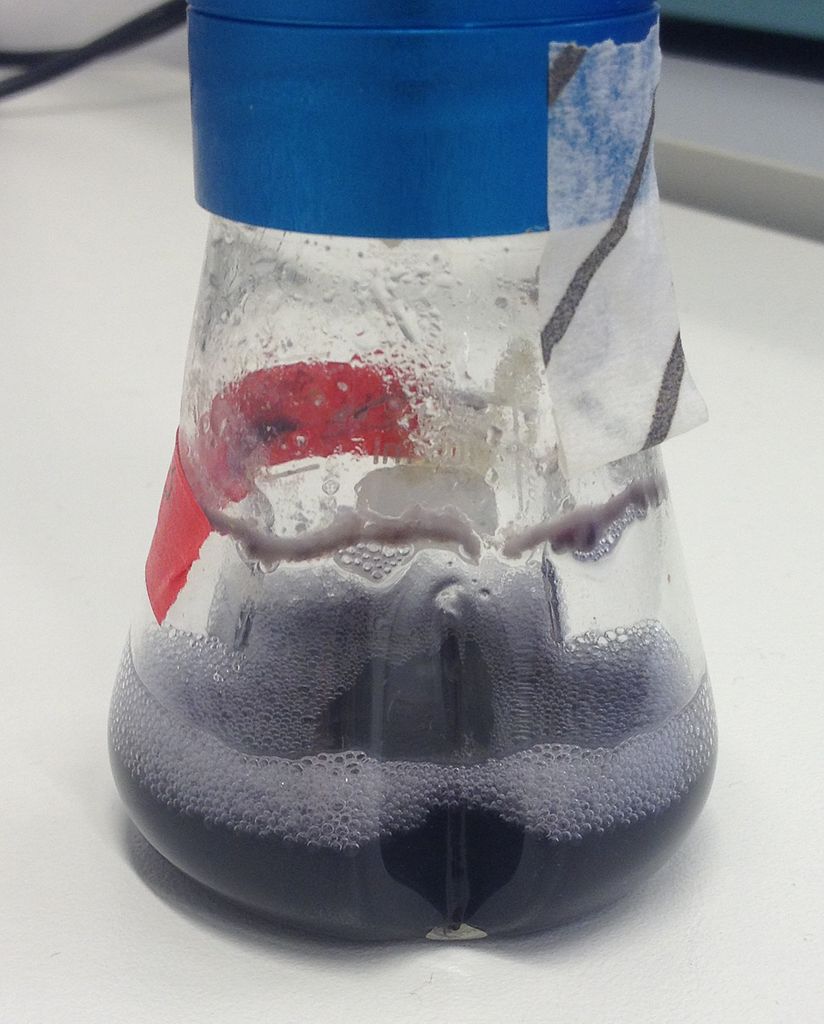 A nutrient broth solution with bacteria growing in it. Image by Nothingserious on Wikimedia Commons. (CC BY-SA 4.0 - https://creativecommons.org/licenses/by-sa/4.0/deed.en)
The second method is to grow the bacteria on an agar gel plate. Agar is a jelly-like substance. In liquid form, it can be mixed with nutrients and then poured into a Petri dish, where it sets to form a jelly-like solid. Petri dishes are sometimes called plates. Therefore, a Petri dish with agar in it is called an agar gel plate.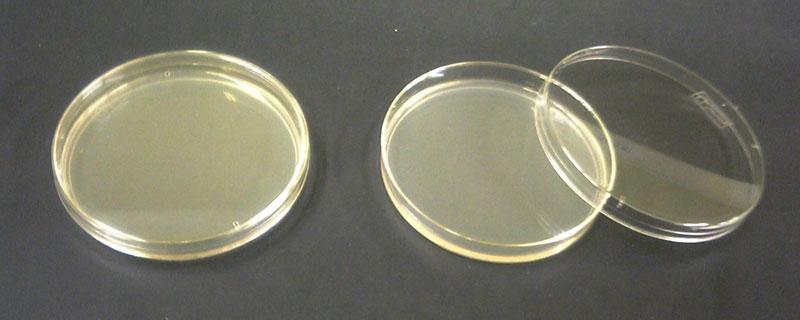 Agar gel plates (Petri dishes containing agar with nutrients mixed into it). Image: Y tambe via Wikimedia Commons (GNU Free Documentation License - https://commons.wikimedia.org/wiki/Commons:GNU_Free_Documentation_License,_version_1.2)
When bacteria are added to an agar gel plate, they grow on the surface of the agar, using the nutrients that have been mixed in with it for their growth. The bacteria form large clusters of cells called colonies. The colonies grow large enough to be seen with the naked eye.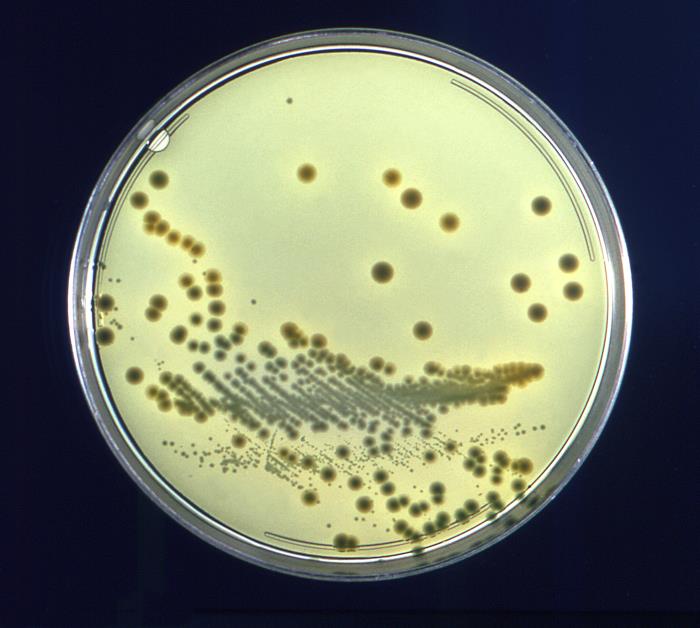 Bacterial colonies growing on the surface of an agar gel plate. Many of the colonies are lined up in rows because this is the way that the scientist originally spread the bacteria on the agar.
Please consider donating to support Mooramo. I am one person doing this whole project on my own - including building the site, writing the content, creating illustrations and making revision resources. By making a one-time or repeating donation you will buy me time to work on Mooramo, meaning that I can get new content on here more quickly.