Solutions, Solutes and Solvents
In order to understand exchange and transport, we need to have a good understanding of the concepts of solutions, solutes, solvents and concentration. We will start by looking at solutions, solutes and solvents, and then we will go on to look at concentration.
Many substances can dissolve in other substances. For example, glucose can dissolve in water. When a substance dissolves, its particles become spread out within the substance that it is dissolving in.
The substance that dissolves is called the solute. The substance that the solute dissolves in is called the solvent. The mixture of solvent and solute that is formed is called a solution.
For example, when glucose dissolves in water, the glucose is the solute, the water is the solvent, and the mixture of glucose and water is the solution.
Water is a very important solvent in living things
Most of the liquids in living things are solutions in which water is the solvent. These include:
The cytoplasm of cells

Blood and other bodily fluids in animals

The liquids that are transported in xylem and phloem vessels in plants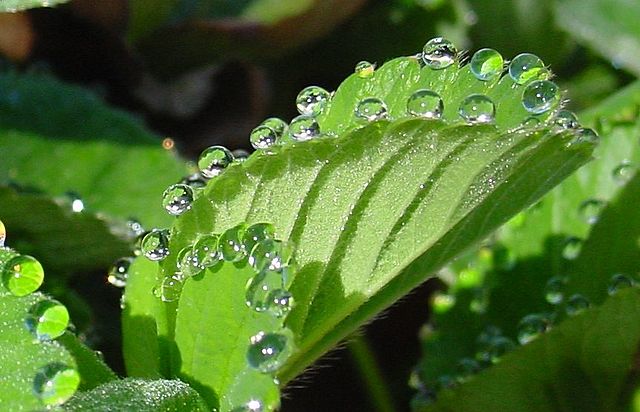 In some plants, such as this strawberry plant, fluid from the xylem comes out in droplets at the edges of the leaves overnight. Like most liquids in living things, this xylem fluid is a solution in which water is the solvent.
Many of the liquids that living things interact with are also solutions in which water is the solvent. For example: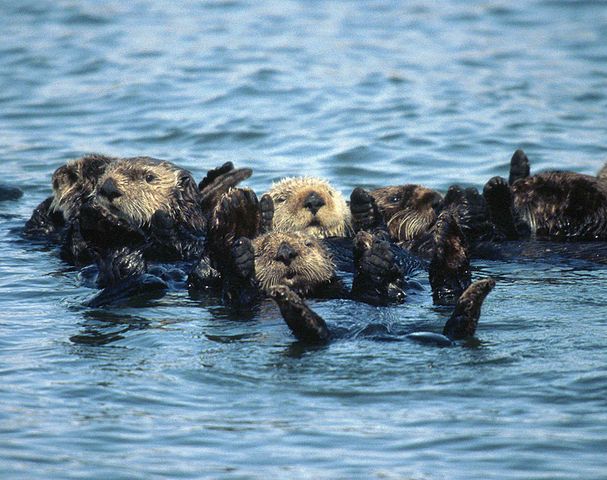 A group of sea otters in the ocean. The liquid in the ocean is a solution in which water is the solvent.
There can be multiple solutes dissolved in a solvent
It is possible for many different solutes to all be dissolved in the same solvent at the same time. In fact, this is the case for all of the solutions mentioned above. For example, the cytoplasm of a cell is made up of water with many different biological molecules dissolved in it.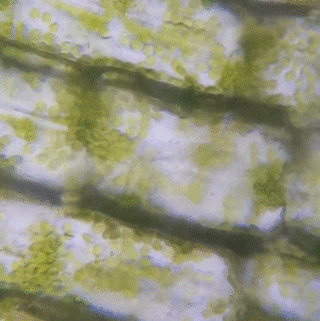 Footage of pondweed cells. The cells are very large and carry out a process called cytoplasmic streaming which causes the cytoplasm (and its contents, such as the chloroplasts seen here) to flow around the cell. The cytoplasm is a solution made up of water with many different solutes dissolved in it. Image: MarceloTeles via Wikimedia Commons (CC BY-SA 4.0 - https://creativecommons.org/licenses/by-sa/4.0/deed.en)
Please consider donating to support Mooramo. I am one person doing this whole project on my own - including building the site, writing the content, creating illustrations and making revision resources. By making a one-time or repeating donation you will buy me time to work on Mooramo, meaning that I can get new content on here more quickly.